▪ The Love Me Knot Link Tutorial ▪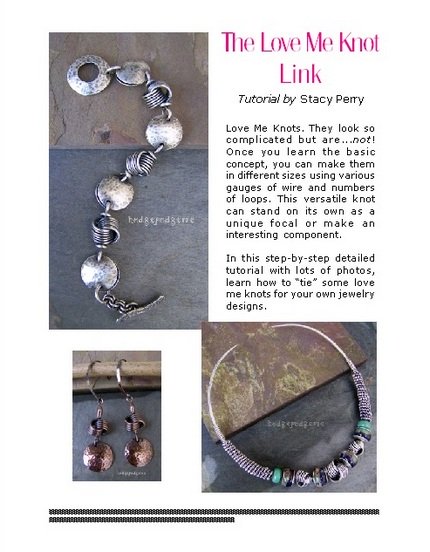 Love Me Knots. They look so complicated but are...not! Well, at least not after you learn their secret! Lots of folks have been asking how to make this knotty link. With five pages of instructions and lots of great close-up photos, this tutorial is VERY detailed!
I've included tips and tricks you won't find anywhere else. With my step-by-step tutorial you'll learn how to "tie" some love me knots for your own jewelry designs.
Here's what one recent customer had to say about her experience with one of my tutorials.
"Hi, Stacy - Today I made my first love me knot out of brass, and it looks great. Thank you! Your directions were very clear and easy to follow."
After payment, you'll receive your two-part tutorial via email in a downloadable and printable PDF file. I know you'll really enjoy this fun Love Me Knot tutorial.
$4.95 - Click Here to Purchase